Always About Family, From Ours To Yours!
THE STROLLO'S LIGHTHOUSE STORY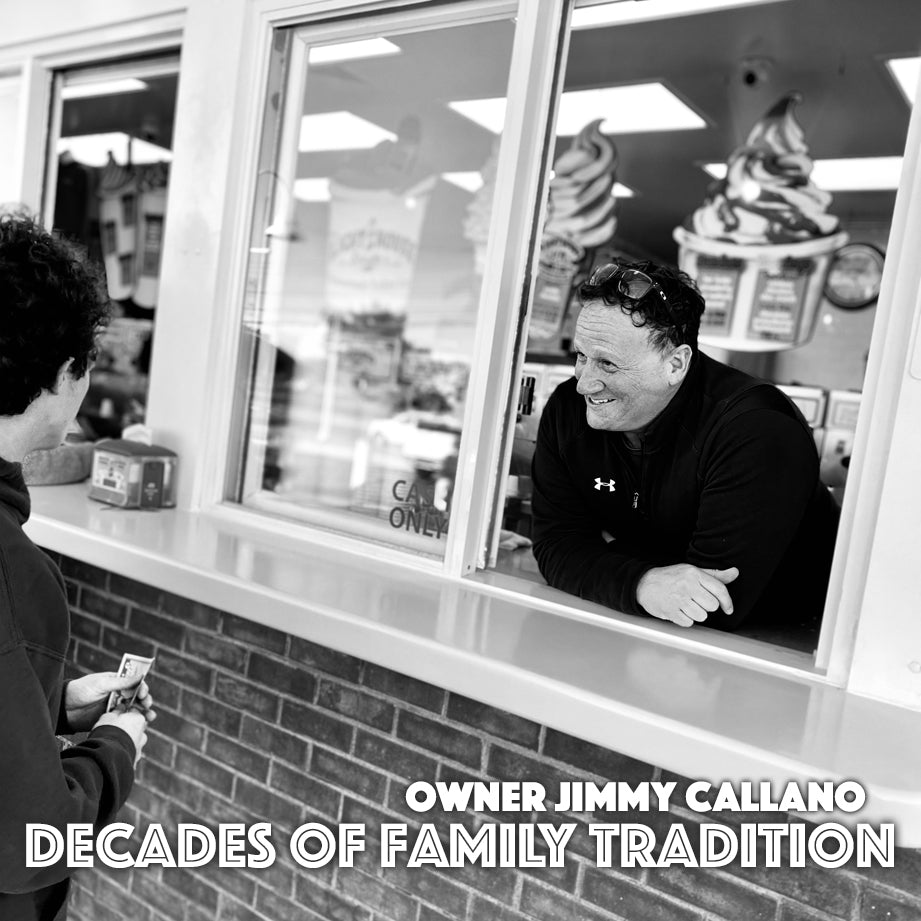 In the '30s, Long Branch, NJ was the destination for vacationers from Washington, DC to Philadelphia to New York City. The Jersey Shore or simply "The Shore" has been a bustling summer hot spot for families, food, and fun. One of the most sought after treats on the boardwalk was Italian Ice…and the best around was found in Tony Strollo's Bus.
Tony Strollo brought his family recipe from Italy to Long Branch as a child. He made it in his garage and hauled it to the beachfront in an old bus he converted. For decades, Strollo's meatball and sausage sandwiches, hot dogs, and his homemade Italian Ice were part of the fabric of summers at the Shore. When families came to Long Branch, they splashed in the Atlantic Ocean, tanned on the beaches, and had at least one of Strollo's Lemon Ices.
Tony passed his secrets along to his son Ray, who carried on the family tradition in the '70s. In 1976, Ray opened his first store and called it Strollo's Lighthouse. The high demand forced Ray to find a way to make more of his homemade Italian Ice without losing any of the great flavor. He recruited a friend in the soft-serve ice cream business and together they came up with the means to stay true to the recipe, make it as a liquid, and have it stream out of a soft-serve machine with brilliant results. Their ingenuity produced a very consistent product that could be made much faster than by way of the old scoop method. Ray then added Orange, Cherry, and Chocolate to go along with the traditional Lemon…and Strollo's Lighthouse soon became more popular than ever!
To staff his growing store, Ray hired his nephew to man the counter. Little did Ray know that his 13-year-old nephew, Jimmy Callano, would eventually take the Strollo tradition to the next level.
In 1987, Jimmy and his cousin bought the original Lighthouse location in Long Branch from their Uncle Ray. Jimmy then went on to take sole ownership of that location, added more than a dozen flavors, and set his sights on something even bigger.
Jimmy's lifelong best friend, Kevin Valerio, started working for Jimmy when he was 13 years old. In 1995, Jimmy asked Kevin to officially join the Lighthouse family as a partner in the Red Bank location. Then, in 2008, Jimmy sold his half of the Red Bank location to Kevin, making it the first franchise store. Kevin then added to the Strollo's Lighthouse Family by opening up his second franchise location in Belford, making it a total of 5 Strollo's Lighthouse Locations: Long Branch, Red Bank, West End, Point Pleasant Beach, and Belford.